Making a Ground Glass
The sound of glass breaking whilst your back is turned on your camera is never a good feeling. On a trip to Petrified Forest National Park that is exactly what I heard as I was trying to pack up my gear from an image I had just taken. When I turned around my camera was tipped over with several pieces of what was my ground glass lying next to it. I couldn't believe that I had just broken my ground glass on day 3 of a 5 day trip! Luckily, I still had a chunk of intact ground glass that I could move around to check if my image was in focus.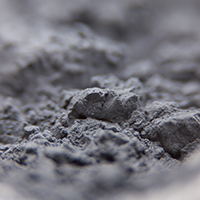 When I arrived home from my trip, I thought that I could easily find a replacement for my Graflex Graflok back at a reasonable price. Wow, was I wrong on that! I discovered that replacing a ground glass was going to run several hundred dollars, which was outside of my budget. As I investigated further, I came to realize that my view camera's focusing screen was nothing more than a piece of glass that was ground with an extremely fine grit grinding powder.
As I discovered making my own replacement ground glass was extremely easy and very inexpensive. So I purchased some carborundum powder, also know as silcon carbide, had my local improvement store cut me an exact fit piece of glass, and I ground my way to a new ground glass.
Please be sure to watch my YouTube video to find out just how easy it is to make your own replacement ground glass for your large format view camera.