hasselblad 501 cm unboxing
The name Hasselblad has been synonymous with impeccable quality for decades in the photographic community. In particular, the 500 series Hasselblad medium-format camera system was the select choice of many professional photographers because of its outstanding build quality, precision modular mechanics, and superior image quality. One of the interesting things about this camera is that its design changed little since being introduced and the majority of the camera components remained interchangeable despite the age of production. Millions of these cameras were sold and many were heavily used.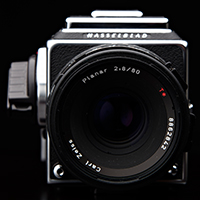 The advent of digital spawned a migration of film photographers to the digital realm, beginning in the early 2000's. As such the Hasselblad 500 series cameras have become available on the used market at surprisingly affordable prices. Interestingly, there is a good demand for these cameras and they seemingly are sold with relatively ease. However, since the Hasselblad 500 series cameras were the workhorses of so many professional photographers, the condition of the cameras can vary drastically.
At the time of production, the Hasselblad 500 series cameras were cost-prohibitive for many individuals; as they are today. Shooting with one of these cameras, so I have heard, is a unique and rewarding experience, let-alone finding one that has never been used. In this video, I unbox a brand-new, old-stock Hasselblad 501CM that was produced in 2000. I invite you to share in my Hasselblad experience. Thanks in advance for watching!